History and Architecture of Villa Torselli near San Casciano
The Villa Poggio Torselli is already mentioned in the land registry of 1427 under its current name and was then owned by the Machiavelli family. In later centuries, the property passed to the Angiolini, the Corsini, the Macalli and the Capponi. In the 18 C, it belonged to the Orlandini del Beccuto and finally to the Antinori.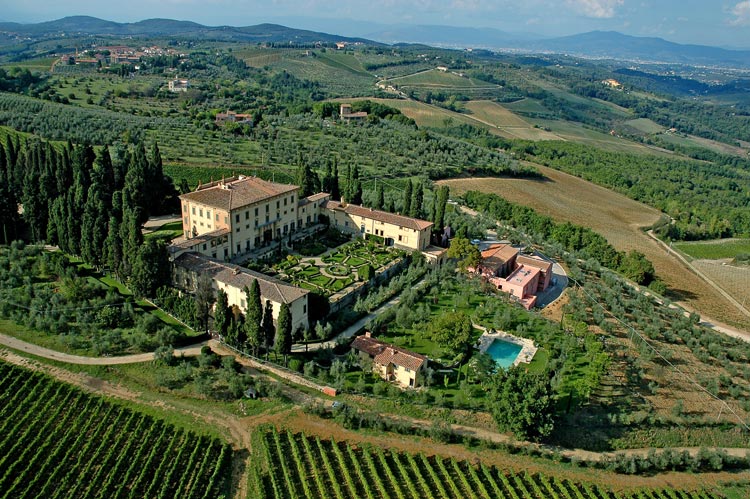 It was the Antinori family who, in 1702, commissioned the architect Lorenzo Merlini to transform the old building that, according to Guido Carocci, had been built by the family of Da Casavecchia, into today's structure.

During the course of its history, Villa Poggio Torselli was home to Pope Pius VII when he was called by Napoleon in France for his coronation. The villa belonged to Braccagni Maggiali family until 1999 when it was sold to the president of the Palermo football club, Maurizio Zamparini.

The Villa Poggio Torselli consists of a large rectangular structure with two wings which house service areas. The inner courtyard is no longer present, having been replaced by a salon which occupies the central part of the building. An attractive avenue of cypress trees leads to its entrance, forming a perspective that then spreads to all the elegant façade in a large semicircular forecourt.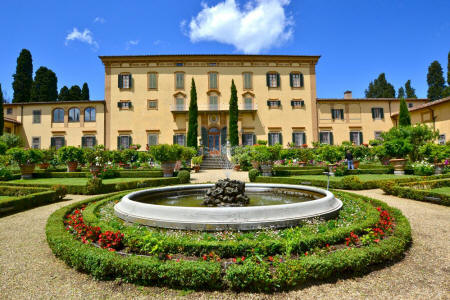 Villa Poggio Torselli is one of Tuscany´s finest examples of a Renaissance villa and italianate garden.
Take a wine tour to Villa Poggio Torselli
and visit the gardens and interior of the villa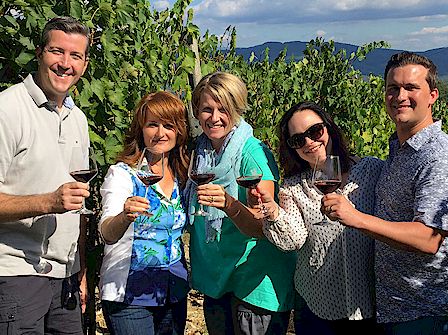 Villa Poggio Torselli is a private villa that can be visited exclusively as part of a wine tour offered by Angela Saltafuori. More about the wine tour of the Machiavelli family's Chianti villa.
The garden of Villa Torselli
The famous garden of Villa Poggio Torselli probably dates from the late 17 C, and consists of an italianate garden divided into two terraces to the south and an English park area in to the north. In the upper terrace on the south side, the original arrangement with flower beds has been preserved along with a very ingenious irrigation system, one of the best preserved of Tuscany.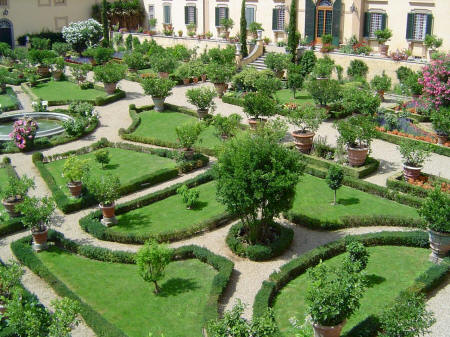 In the mid-19 C, following the fashion of the English garden, dominant at the time, the garden was transformed according to that style. It was restored for the first time in 1925 with the replacement of hedges, and was again restored by the present owner who has planted vegetation typical of gardens of the end of the 17 C. Dwarf fruit trees, old roses and aromatic herbs are the backdrop to the architecture of the building and the noble Baroque chapel.

The collection of potted citrus, preserved in cold weather in a beautiful conservatory, is particularly renowned.
More about the garden of Villa Poggio Torselli.

More about the gardens of the Tuscan villas.